Record Search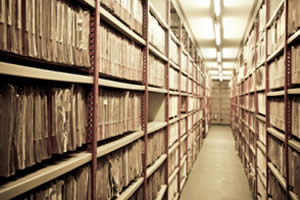 As a service to the public, we have made our entire case file available for public access online 24 hours a day. To locate a specific case or group of cases, enter your search criteria in the fields below.
Please be sure to read the Notice and Legal Disclaimer carefully before beginning your search.
Search Form
Enter your search criteria below and click the "Search" button.
You can only search by one field at a time
Notice to all Web Court Information Users and Legal Disclaimer
The Paulding County Court takes great effort to provide secure, accurate and complete information on this website. However, portions of the information contained in this site may be incorrect or not current. Any errors or omissions should be reported for investigation.
The Paulding County Court computer record information disclosed by the system is currently only within the limitations of the Paulding County Court data retrieval system. There will be a delay between court filings and judicial action and the posting of such data. The delay could be at least twenty-four hours, and may be longer. The user of this system is hereby notified that any reliance on the data displayed on the screen is at your own risk and liability. Information on the system may be altered, amended or modified without notice. If you require verified information as to the records of the Paulding County Court, you may send a written request to the Paulding County Court or visit the court, located at 201 E. Caroline Street Suite 2, Paulding, OH 45879, during regular business hours.
The Paulding County Court, its officers, employees or agents shall not be liable for damages or losses of any kind arising out of or in connection with the use or performance of information, including but not limited to, damages or losses cause by reliance upon the accuracy or timeliness of any such information, or damages incurred from the viewing, distributing or copying of these materials.
Payment Center
Online payments for waiver tickets are available or pay your ticket at the Court during normal business hours (Monday-Friday, 8:00 am-4:30 pm)
Personal checks are not accepted
---
Local Court Rules
The Rules of Court can be viewed online or downloaded to your computer.
Please note: The Rules of Court are in PDF format and require the free Adobe Reader for viewing.
---
Hours of Operation
Monday - Friday
Lobby: 8:30 am - 4:00 pm
Phones: 8:00 am - 4:30 pm
Closed weekends and legal holidays
---
Contact Information
201 East Caroline Street, Suite 2
Paulding, OH, 45879
Phone: (419) 399-5370
Fax: (419) 399-3421
Victim Assistance: (419) 399-4476
---
Probation Department
201 East Caroline Street, Suite 3
Paulding, OH, 45879
Phone: (419) 399-3016
Fax: (419) 399-4541